Holy Wisdom Monastery - Art Show and Talk
SHOW TITLE: Silent Conversations
TALK TITLE : Art, Science & The Ecological Conscience
DATE: April 22, 2022 from 5:00 - 7:30 p.m.
Monastery program description: Join us for the opening of Terrill Knaack's art show "Silent Conversations" which will be showcased in the gallery at Holy Wisdom Monastery through the end of June and feature an original painting of Wisdom Prairie. The program will include a presentation from the artist, ample opportunity to appreciate the art, plus a chance to converse with the artist.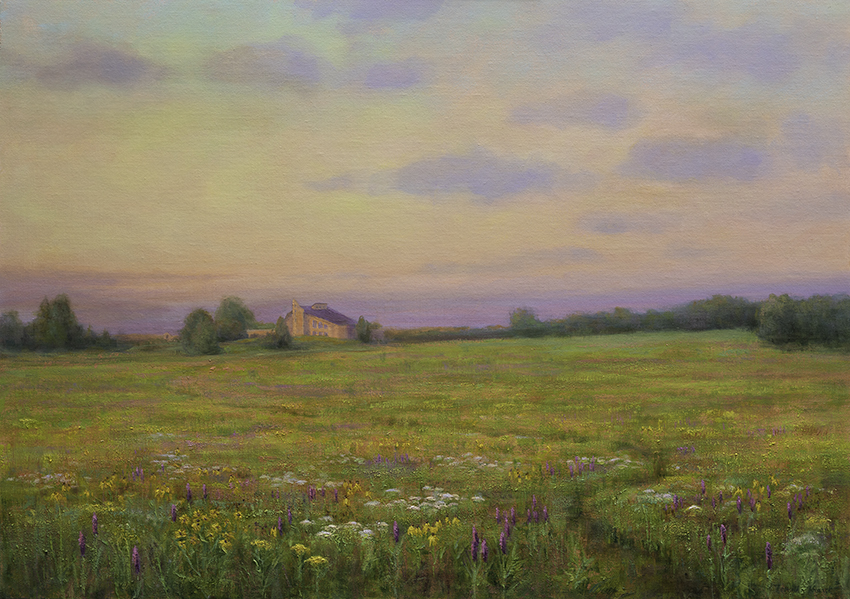 A Prairie Meditation
A painting of Holy Wisdom Prairie by Terrill Knaack

Holy Wisdom Monastery is an ecumenical Benedictine community which celebrates the earth and nature as a spiritual resource. The monastery property includes prairie, savannah, woods and a small lake. It provides educational programs that embrace the arts, science and spirituality. Their 130-acre property provides an excellent demonstration of ecological restoration. Holy Wisdom Monastery is located in Middleton, WI. To learn more about the Monastery, check out their website at: https://holywisdommonastery.org.